15th January, 2014: Festival of Imagination, Selfridges window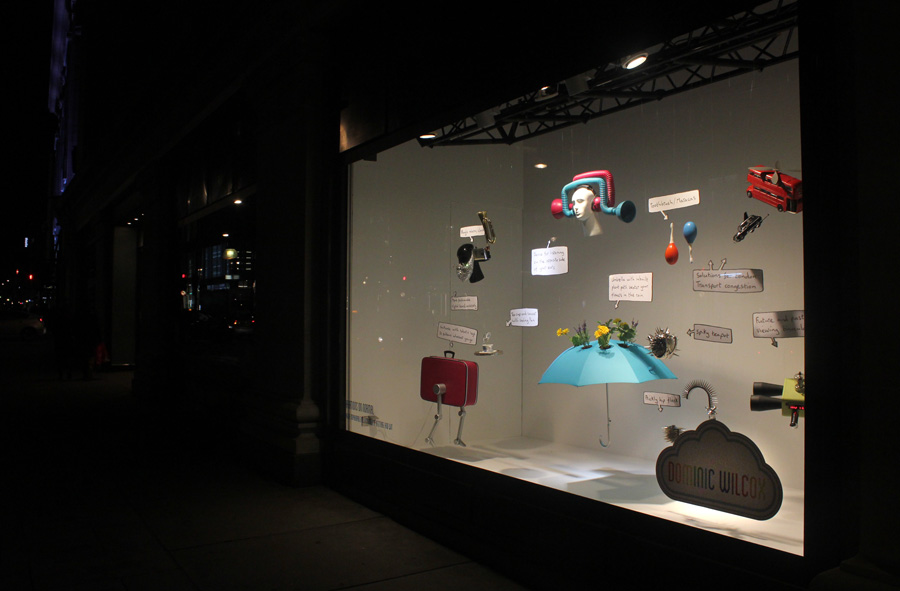 Dominic Wilcox was asked by the famous Selfridges department store to fill a window with his imagination. During the six week 'Festival of Imagination' you can see Dominic's 'Variations on Normal' window, a design based on a page from his sketchbook but with imaginative real objects rather than drawings.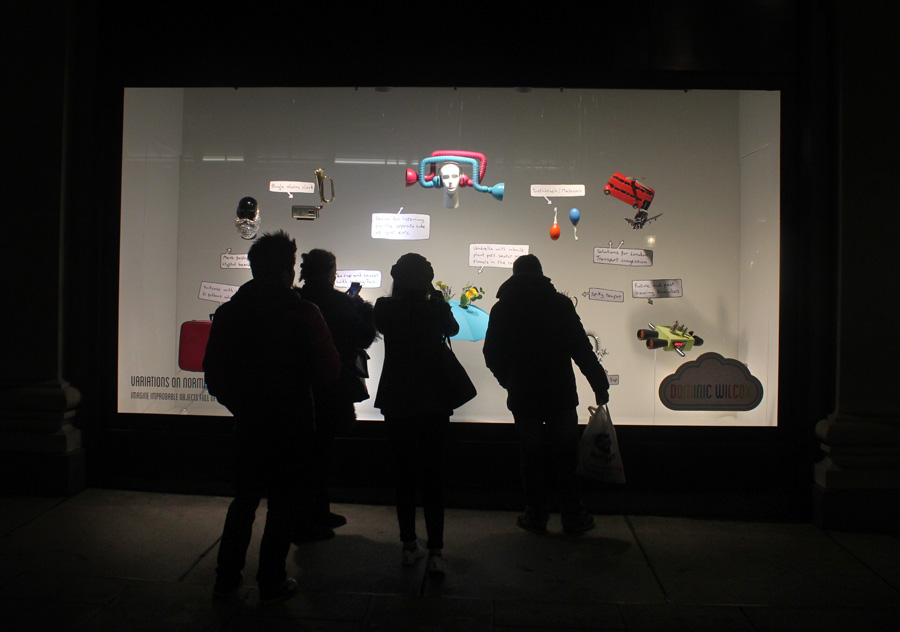 Dominic's No Place Like Home GPS shoes are also on show in the Imagine Shop area.
Dominic will be giving a talk in Selfridges' Imaginarium room about his creative process and the objects in his window on Friday 7th Feb 12.30-1.30.
The window includes fourteen inventions and ideas hanging along with hand-written descriptions. Each of the objects will be revealed on Dominic's blog Variations on Normal over the next week.