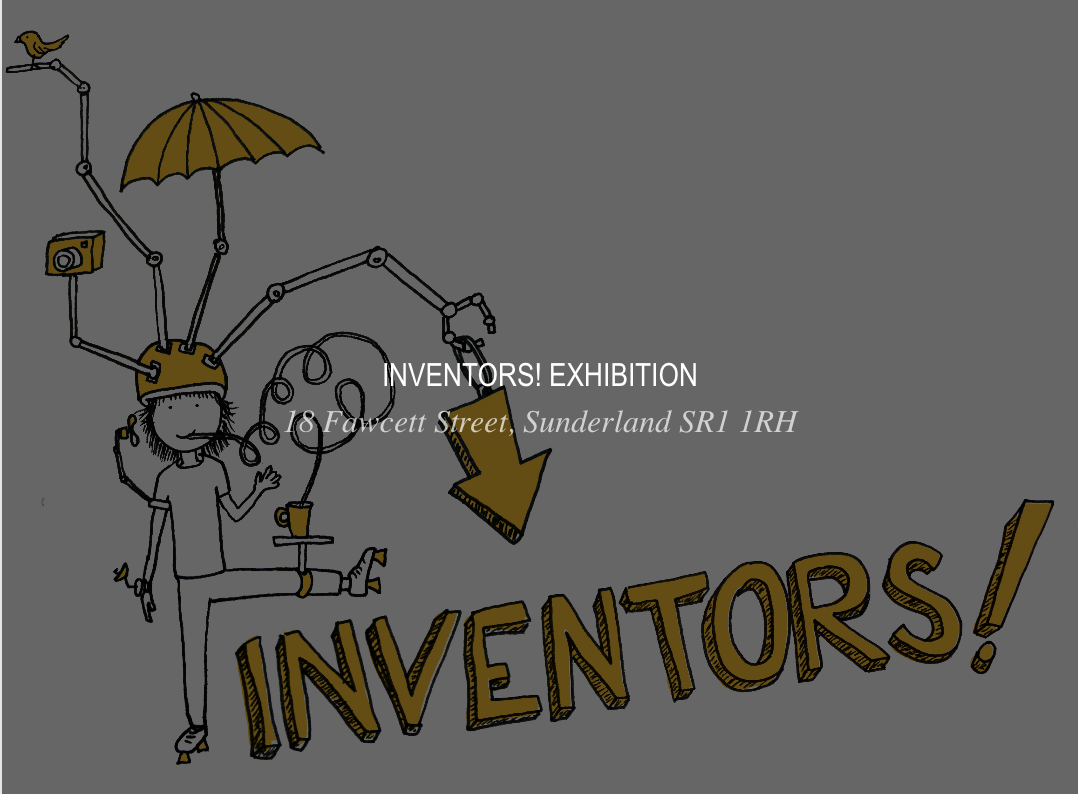 INVENTORS! Exhibition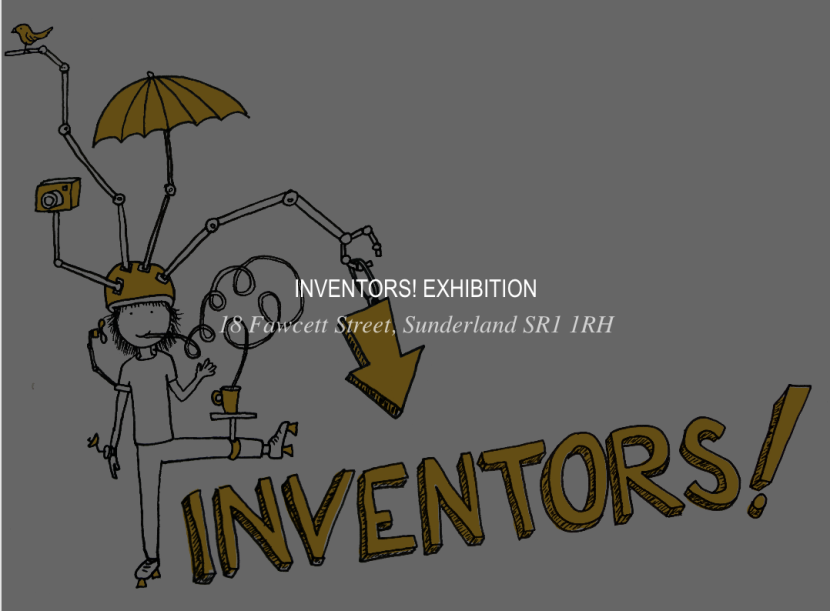 This Autumn Dominic Wilcox has been encouraging the people of Sunderland and South Tyneside to return to their inventing roots. From October 2015 Dominic worked with schools, community groups and the public across the Cultural Spring wards to inspire as many new Inventors! as possible.Over 500 people have taken part in workshops and we have collected hundreds of invention ideas that will all feature in the exhibition.
A selection of drawings have been chosen by Dominic and a panel of local makers, expert trades people and manufacturers which will then be made in to real life inventions.
Thank you to everyone that took part in a workshop or sent us their invention idea – we have been blown away by the huge range of ideas and creativity.
Inventors! Exhibition 16 – 30 Jan 2016
The Inventors! Exhibition will open on Saturday 16th of January at 18 Fawcett Street, Sunderland SR1 1RH.
Come and see the vast range of ideas produced during our Inventors! workshops, from the wacky and absurd to the wonderfully simple and useful. Find out which ideas have been transformed by our team of makers into real objects, 2D designs or animations. The exhibition will also be the first chance to see exciting, new pieces of work by Dominic Wilcox.
Exhibition Opening Times 12pm – 5pm, closed Sundays