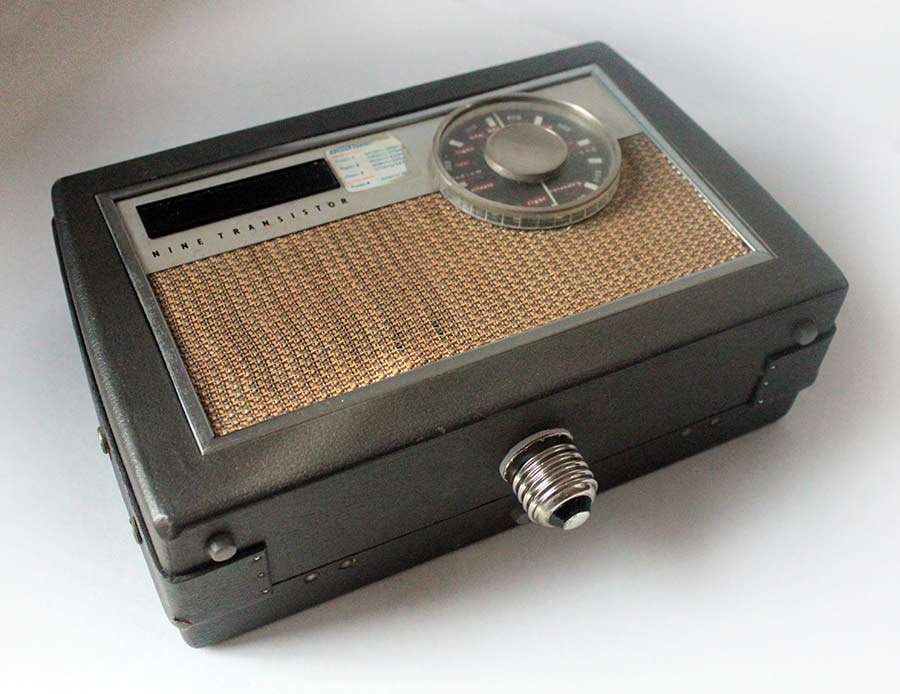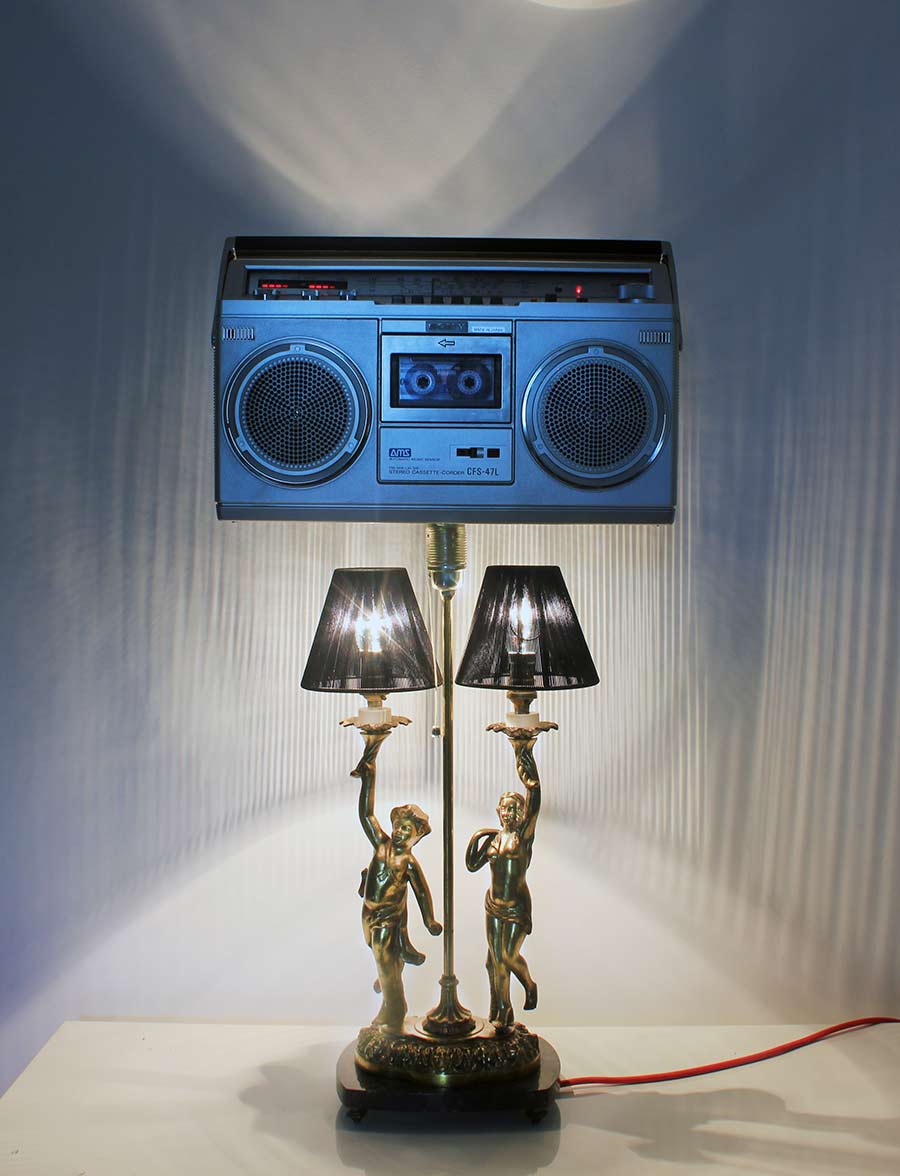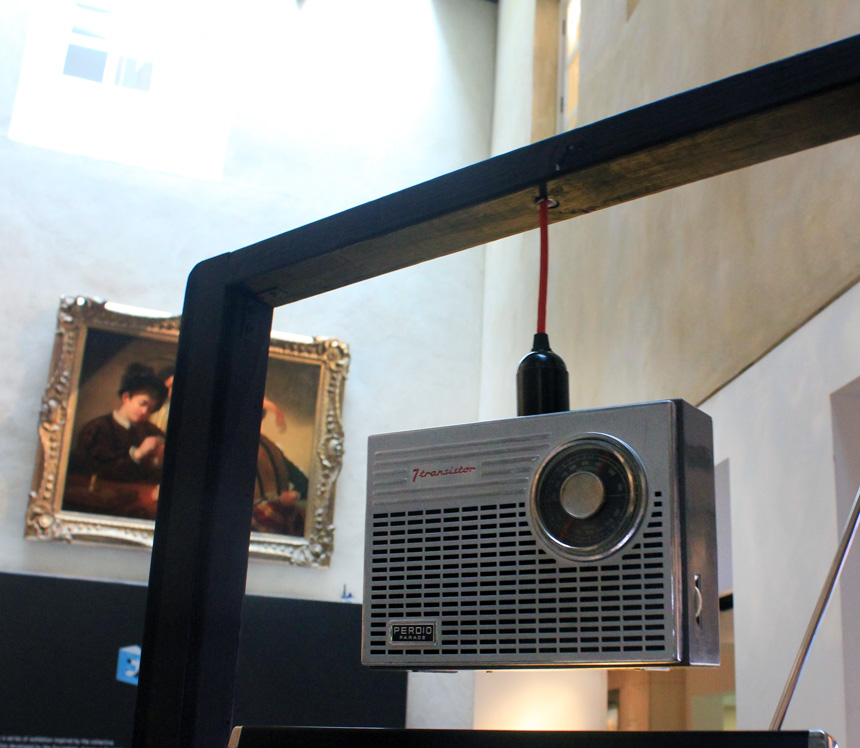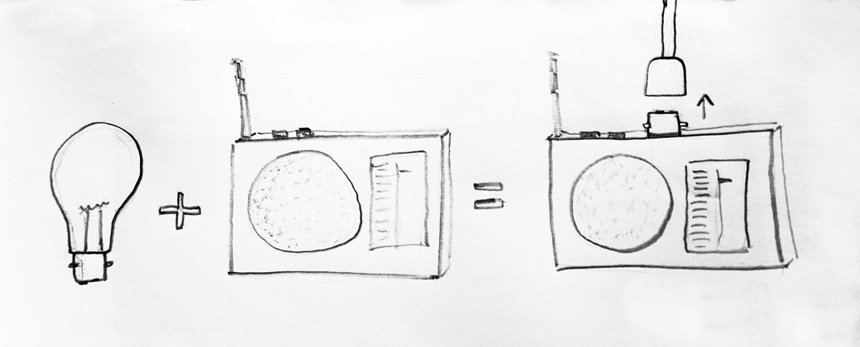 Sound Bulbs
Date: 2013
Materials: Vintage radios, ghetto blaster, light fittings, transformer.
Music players converted to be able to screw into normal light sockets.
"I've created what I call 'Sound Bulbs' that combine a light bulb connector with music players so that it's possible to screw in your music player into any light bulb socket. I was invited to take part in an exhibition during Clerkenwell Design Week called Design Exquis. The idea of the exhibition was a little like the game of Chinese whispers in that a first designer/artist was given an object (a stethoscope), they then had to find inspiration from that to create a new object of their own. That object was then passed to me and I was challenged to create something inspired from that. This continued for 4 people. The object I was given was a ceiling lamp by 'Plant and Moss'. I started to think about ceiling lights and the question of 'why do we only plug light bulbs into lamp sockets?
My first thought was that it would be interesting to have music playing from the centre of a room, to be able to plug in a radio for example. I actually don't use ceiling lights so much and prefer table lights for a more subtle light in the room. I set about finding old radios from markets and shops that I could convert with the addition of a bayonet or Edison screw light bulb connector and a 9v transformer to connect to where the battery would normally be. I decided to demonstrate the idea at the exhibition with a table lamp also. I could have chose a minimal table lamp and a modern day music player, but decided to go in the opposite direction. There are not many opportunities in life to combine 1880 golden statues with 1980 ghetto blasters so I took it."
Dominic Wilcox