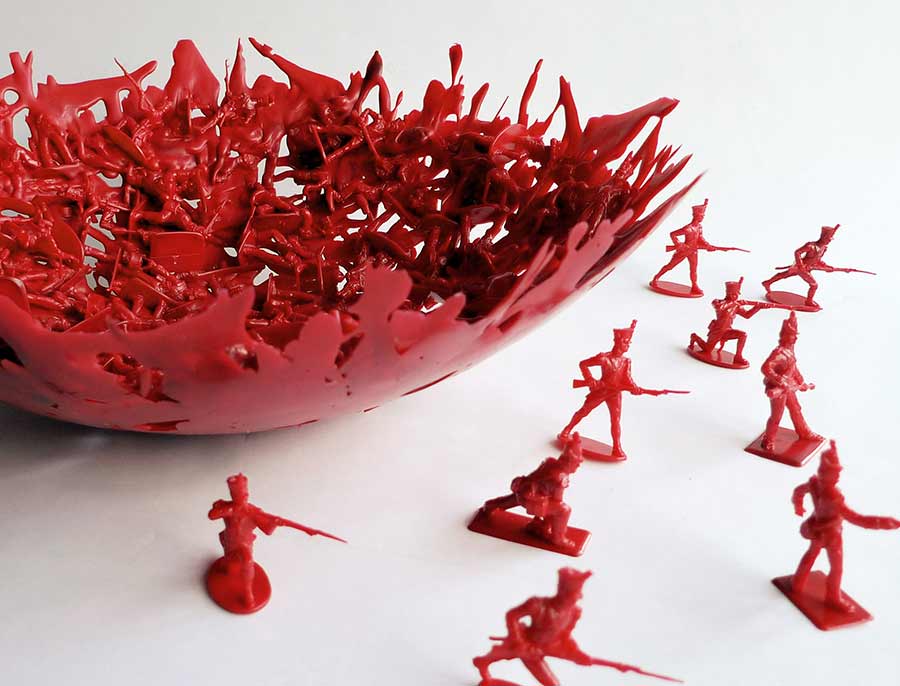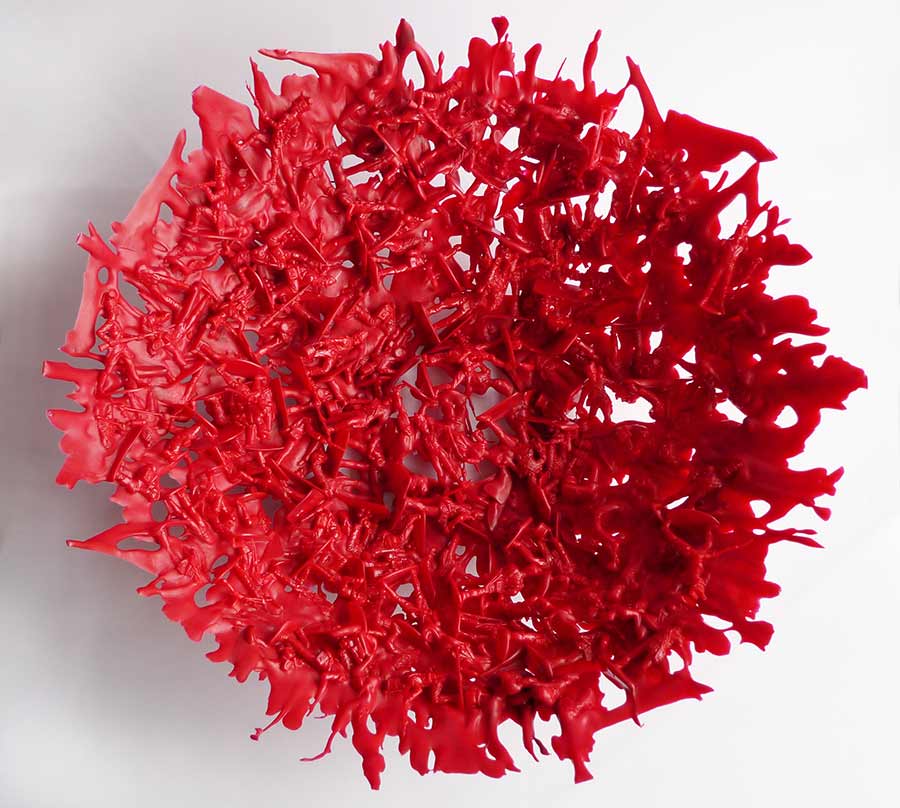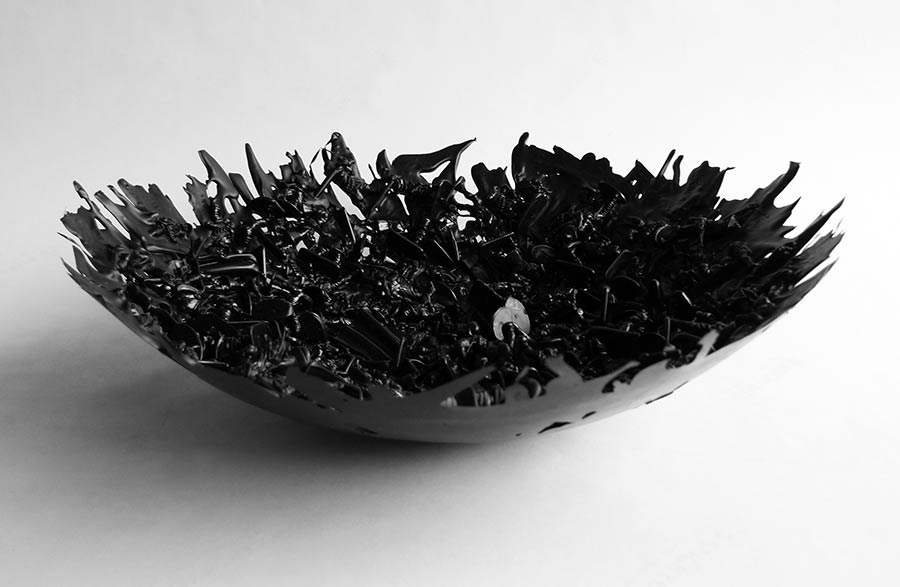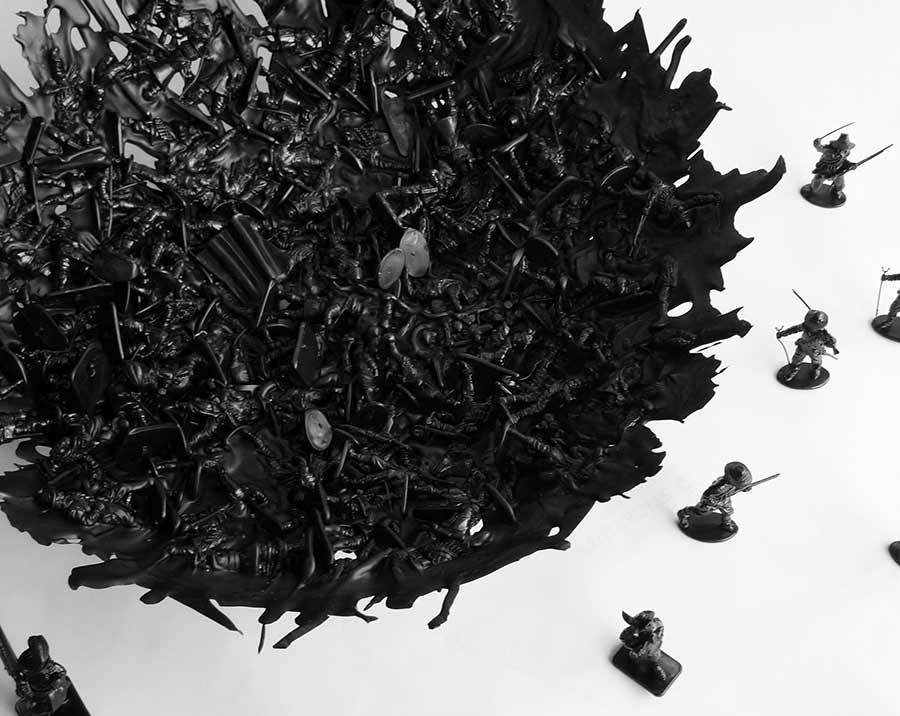 War Bowl
Date: 2002 ongoing
Material: Plastic
Red : Battle of Waterloo
Black : English Civil War
Size: approx 45cm diametre, 12 cm height (18″d x 5″h)
This provocative object tackles the subjects of war and childhood.
War bowl is made using historically accurate model soldiers from famous past battles.
To mark the 10th anniversary of the War Bowl two new versions have been created. The red Battle of Waterloo bowl is made with British Artillery and French Infantry figures. The black English Civil War bowl uses Royalists and Parliamentarians figures.
Since it's launch in 2002, War Bowl by Dominic Wilcox has been exhibited in the world's most renowned galleries such as The Pompidou Centre in Paris and the Design Museum, London.
The War Bowl is hand made by Dominic Wilcox in small numbers, each bowl is stamped on the base by Dominic Wilcox with date.
Each bowl is unique due to it's hand made nature and comes with a loose set of the soldiers that were used in it's creation.