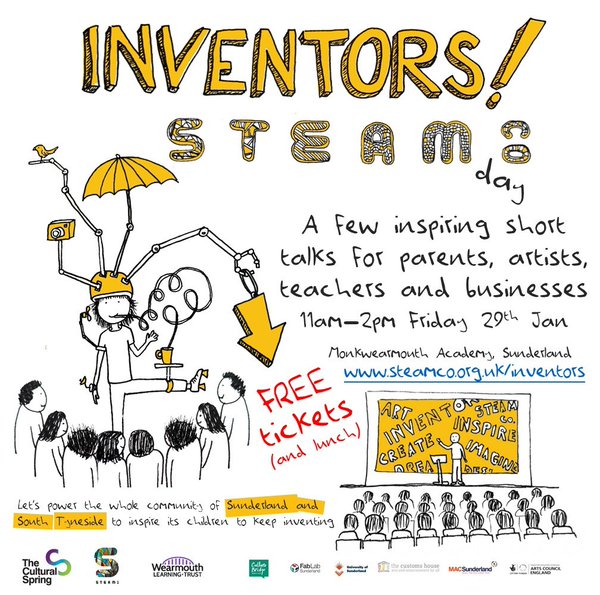 Steam Co. Day – 29th January 2016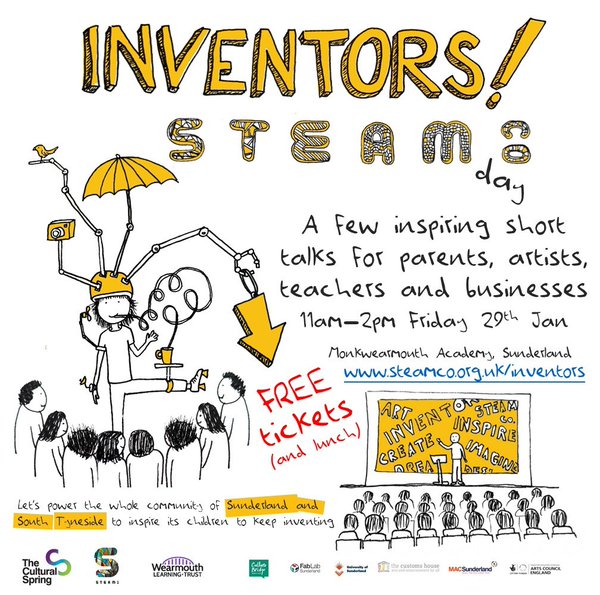 Steam Co. is teaming up with Dominic Wilcox to stage one of their regional launch events as the culmination of Inventors! , Dominic's art commission that is inspiring young people across Sunderland and South Tyneside to become the next generation of North-East inventors.
Announcing the INVENTORS! STEAM Co. Day – a day of short talks and creative activities at Monkwearmouth Academy in Sunderland on Friday, 29 January 2016.
Apply for your tickets here and hopefully we'll see you there!
'Inspiring tomorrow's creatives, innovators and inventors' 
http://www.steamco.org.uk/inventors