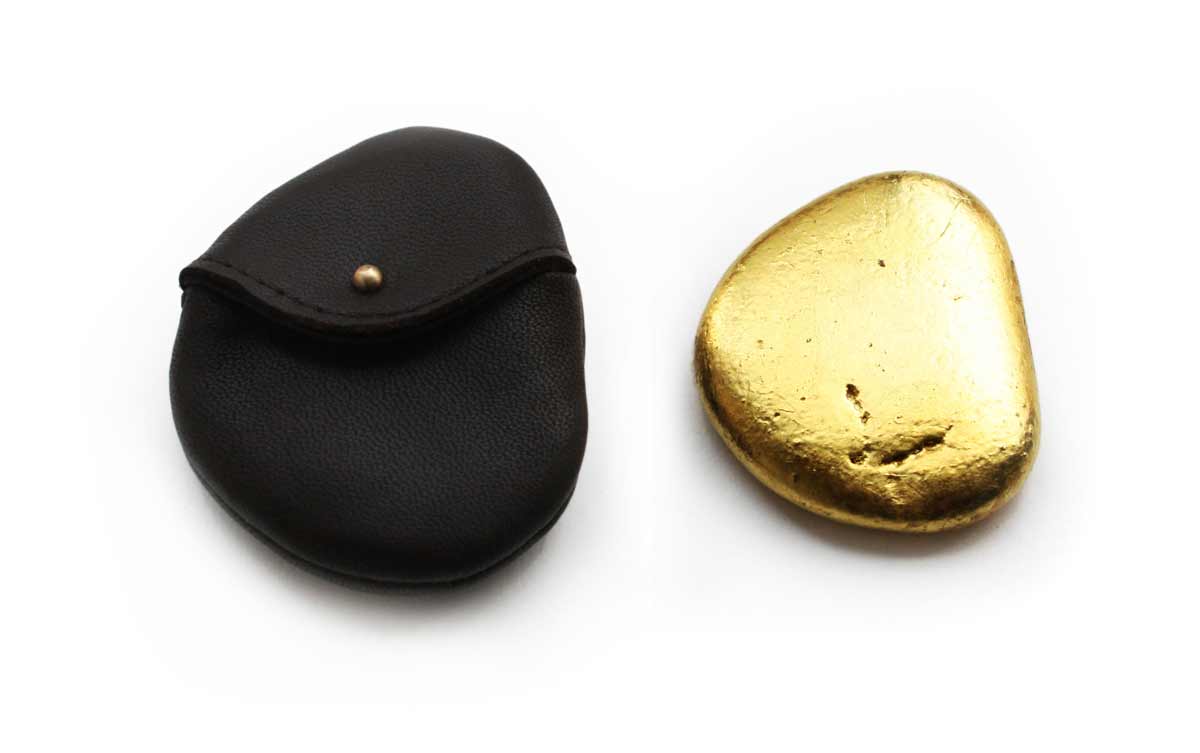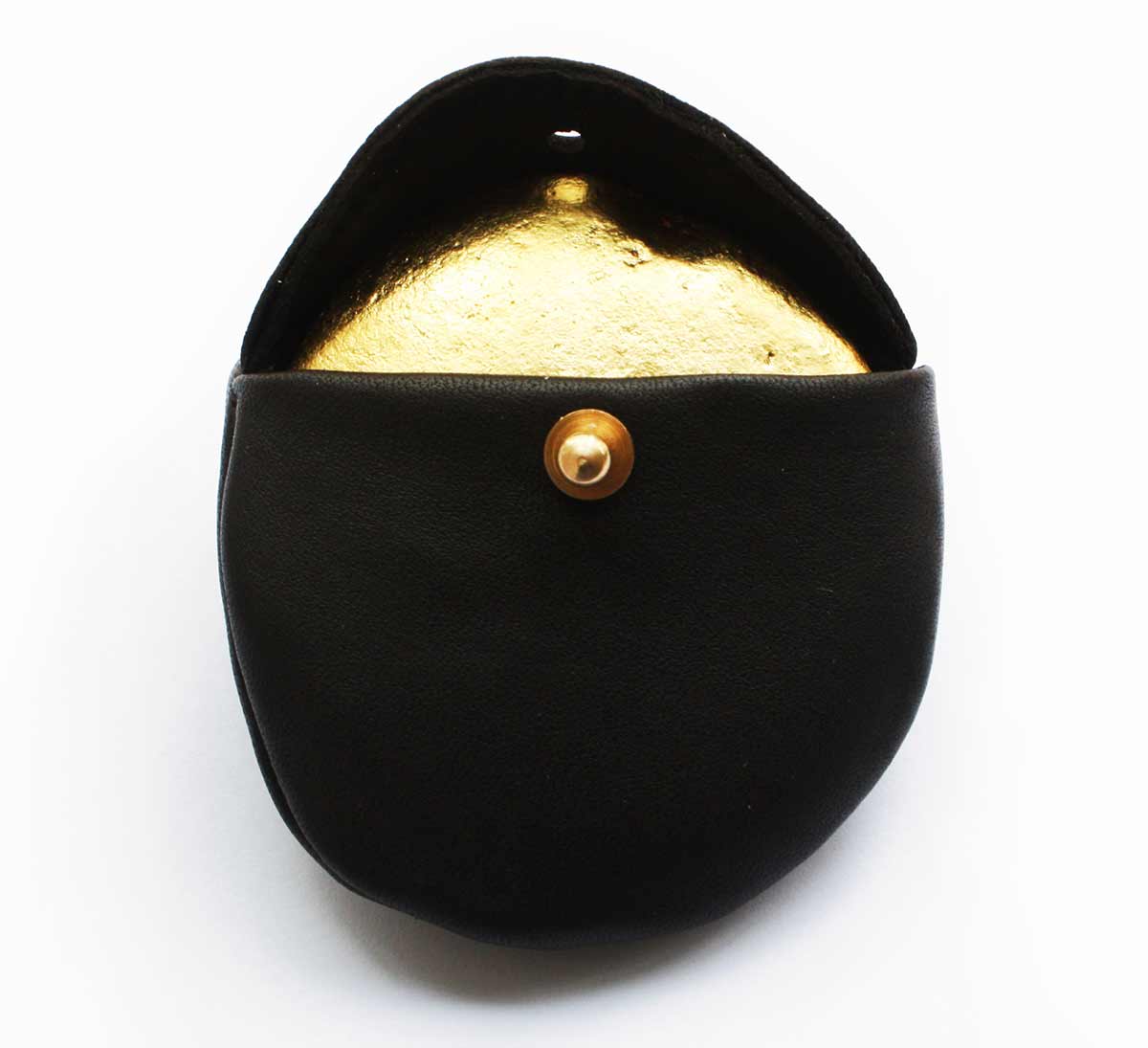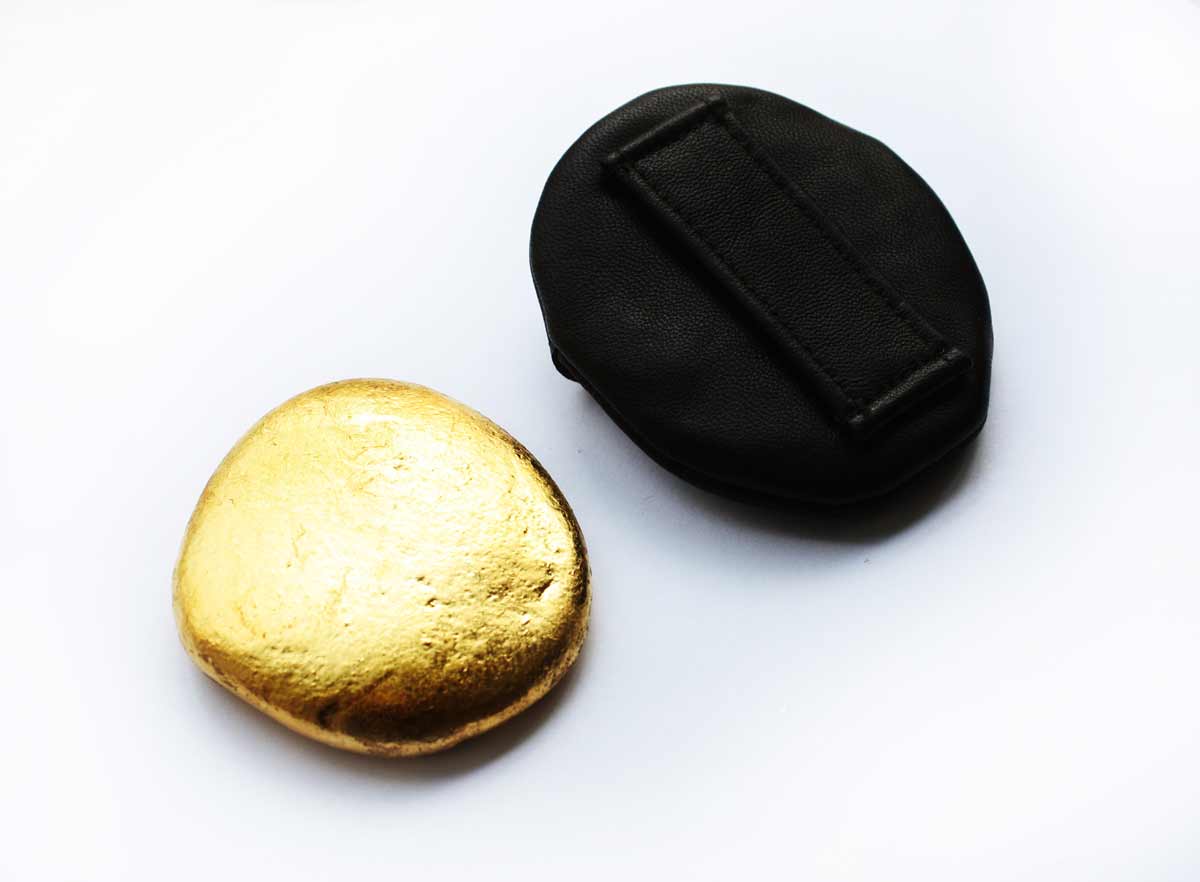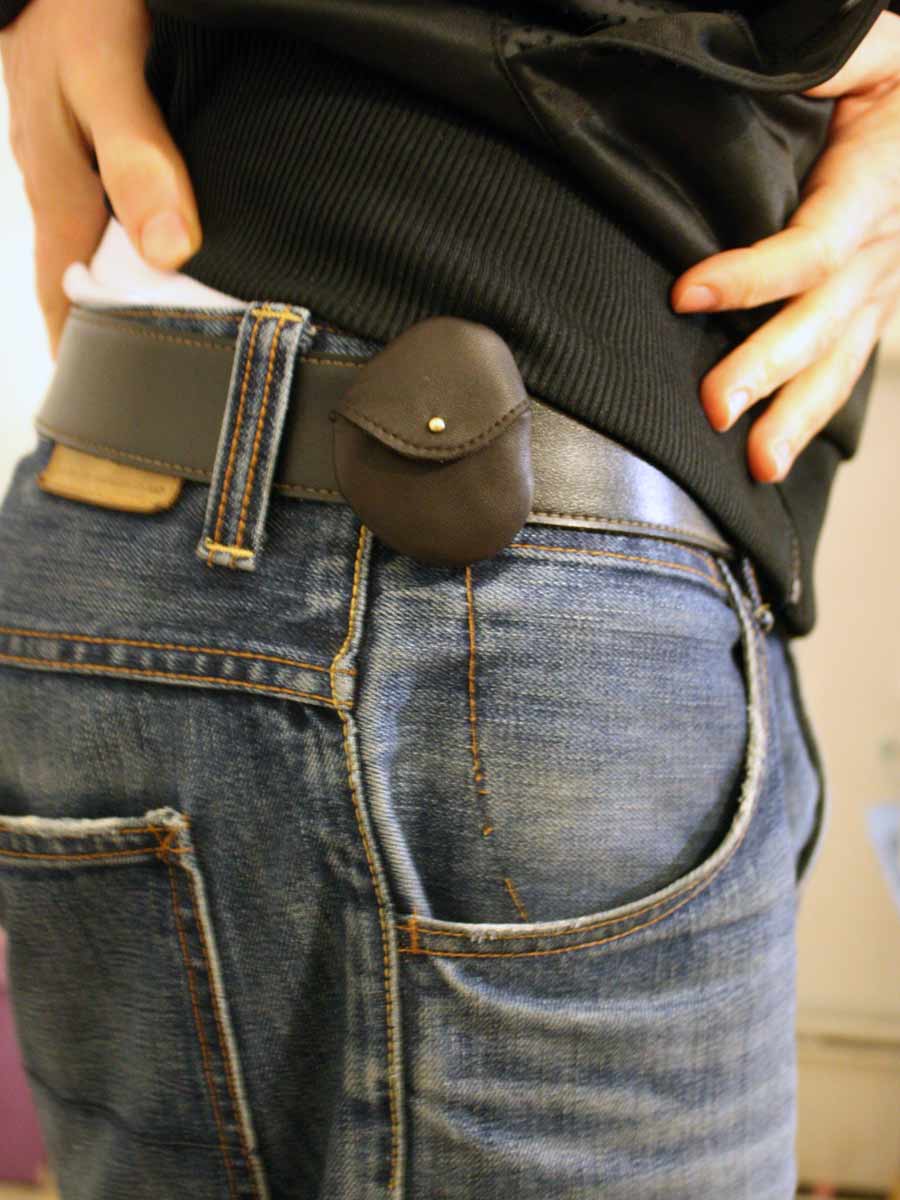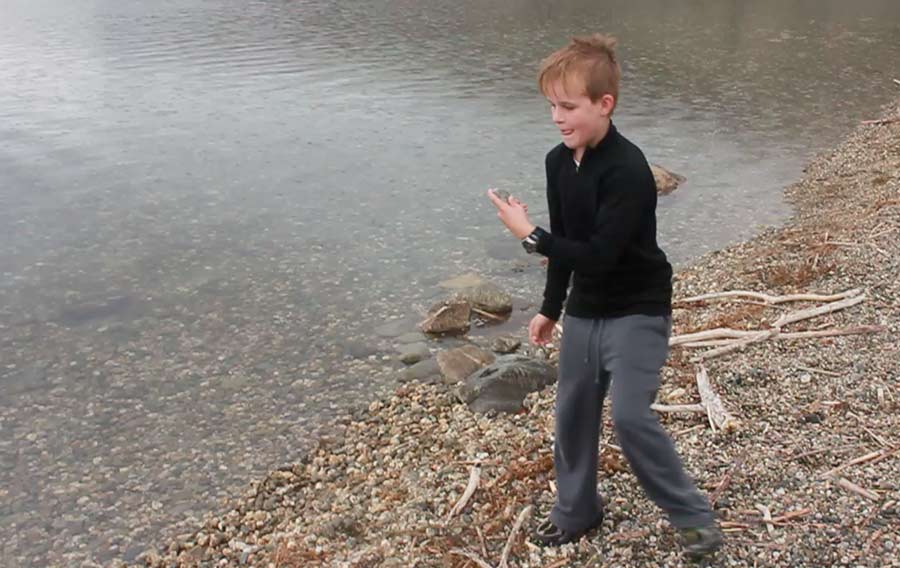 Luxury Skimming Stones
24ct gold leafed skimming stones complete with individually made to fit leather belt pouch. Each stone was hand picked by Dominic Wilcox as stones he would like to skim on his travels through Italy and the UK.
The act of skimming (or skipping) a flat stone at the surface of the water in order to make it bounce as many times as possible is an age old pastime. Here Dominic Wilcox investigates and plays with the idea of value and luxury by taking one of the few free and abundant pleasures in life and making it exclusive, unique and precious. The fact that the stone's time of use lasts only a few seconds only heightens the perceived luxuriousness. Deciding when to throw may be a difficult decision for some. (read a story below)
He knew the moment had arrived at last, the stars had aligned, the perfect balance of stillness and silence were upon him. He stood facing the shimmering lake and felt a calmness descend. After thirty four years, two month and twenty two days of waiting and searching he unbuckled his leather pouch and gently slid out the golden skimming stone. The stone had sat in the pouch patiently awaiting its time, its reason for existence. He held the stone delicately in his throwing hand and carefully wrapped his index finger along its glimmering edge. His mind started to race with doubt: 'Will I skim it perfectly, the way it deserves after all this wait? What if I throw it wrongly and it just sinks?'. He looked at the stone and it gleamed back at him in such a beautiful way that it was as though the stone was speaking to him. He felt calm again, stretched back his arm, took a deep breath, made a wish and threw the golden stone with all his might at the water's surface.
Date: 2009