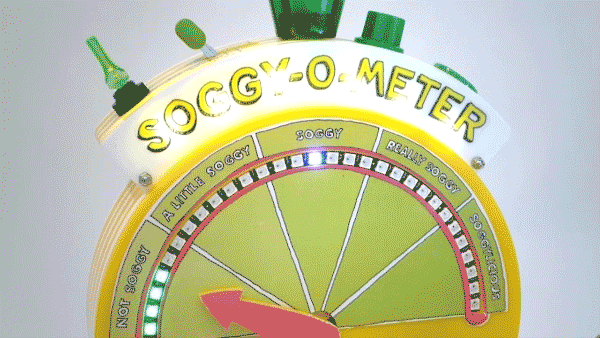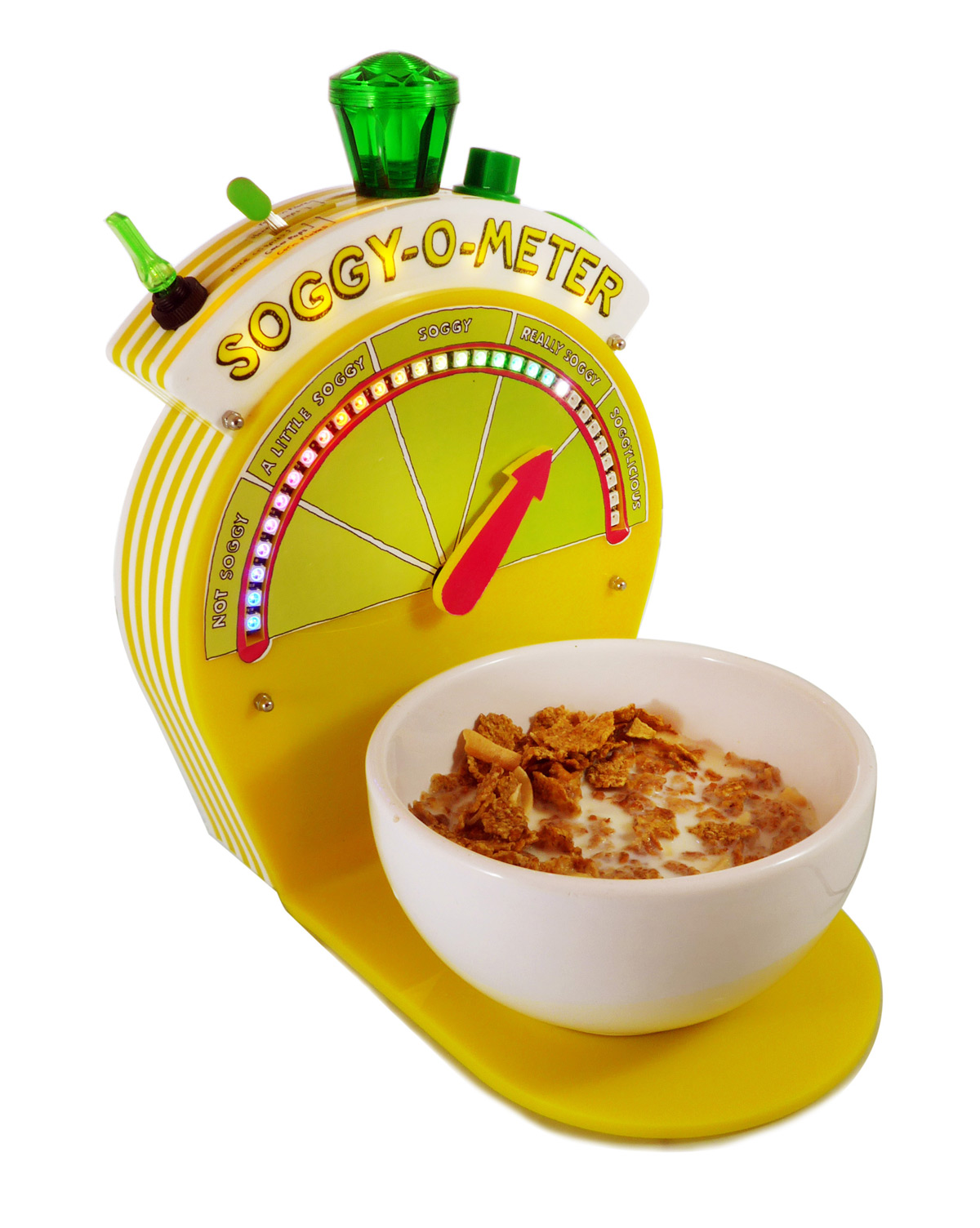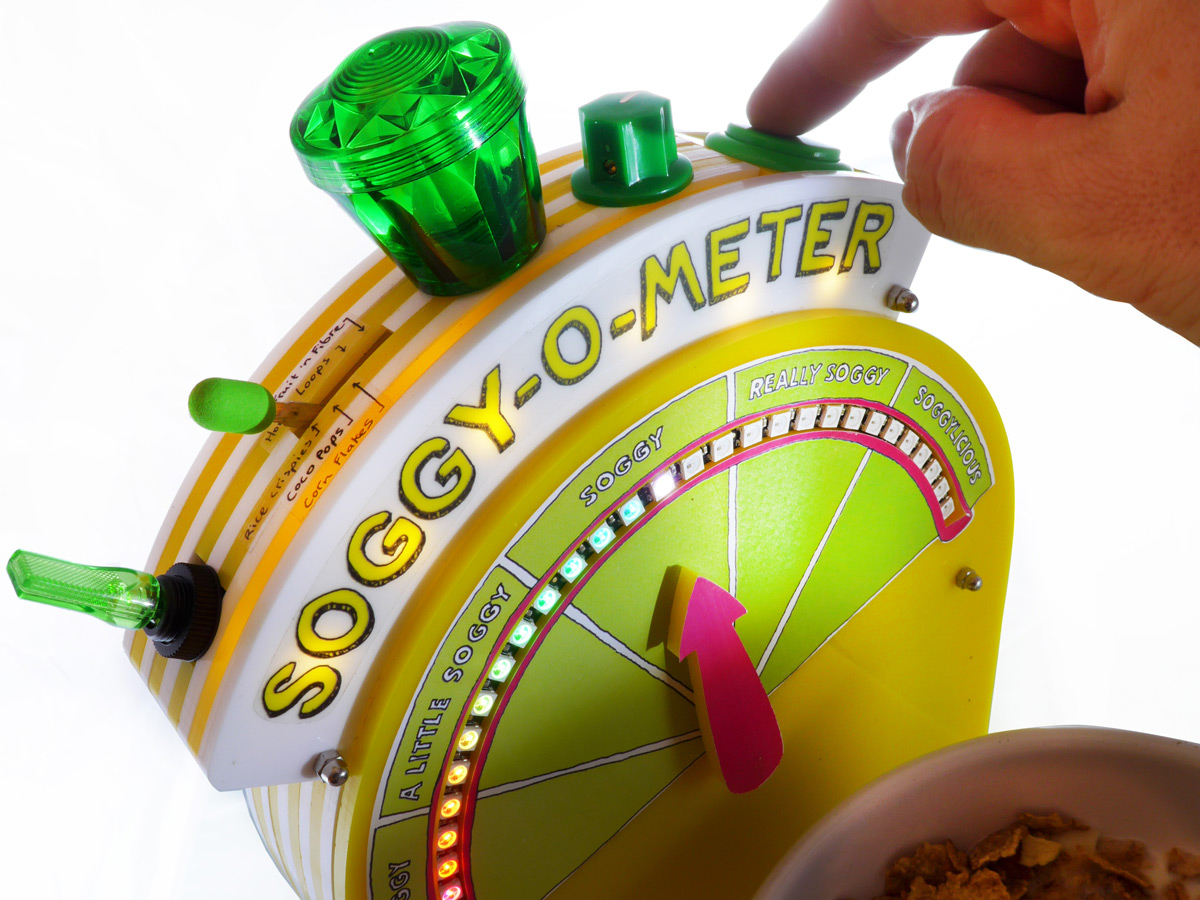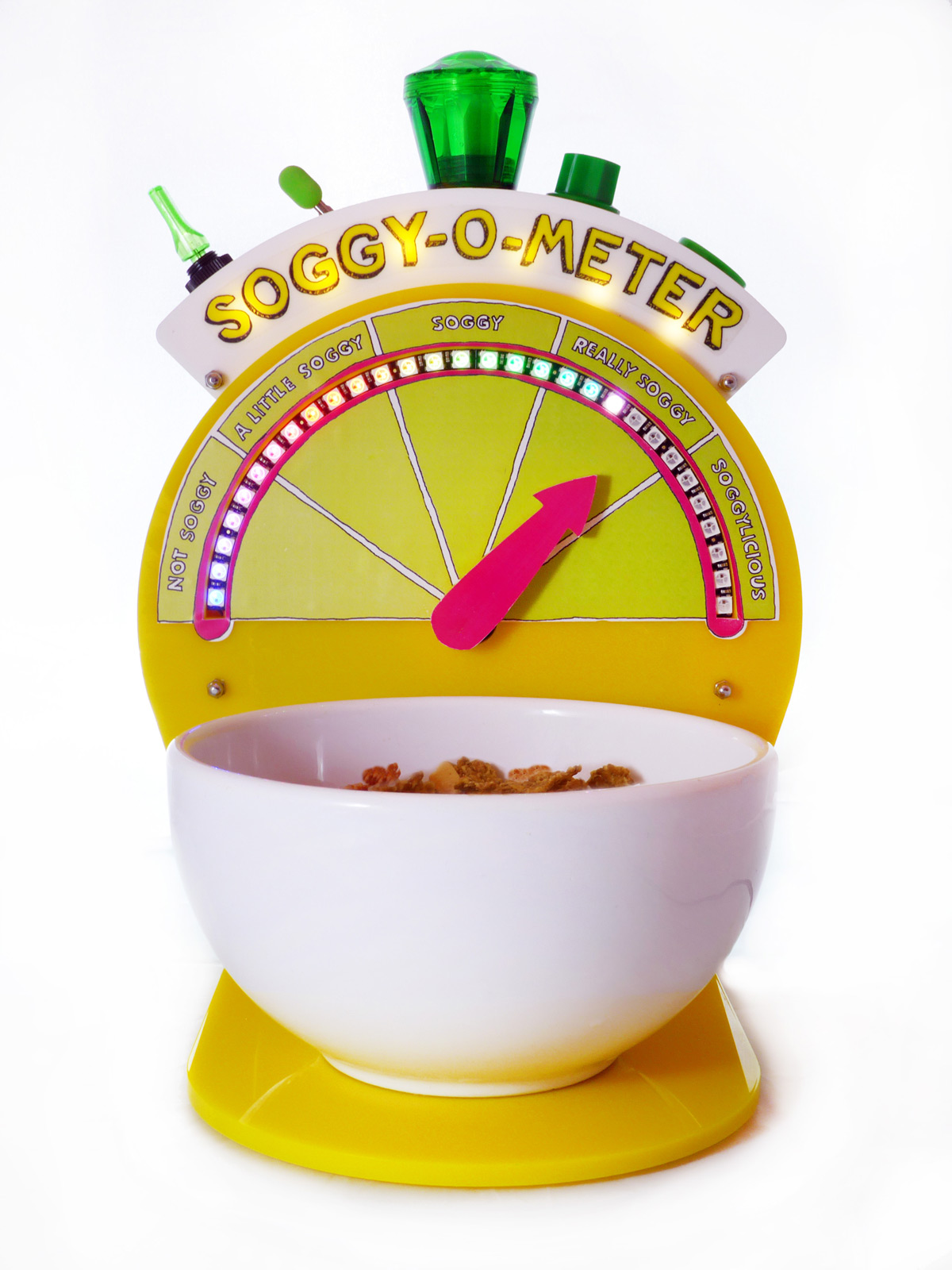 Soggy-o-Meter
Kellogg's challenged artist and designer Dominic Wilcox to make breakfast more interesting and fun for families and children going back to school in September. Over the course of 10 weeks he designed 7 inventions and prototypes from a robot spoon to a head worn cereal serving device.
Everyone who eats cereal has their own particular sogginess preference. This device allows you to set a timer precisely to your preferred cereal sogginess. Simply select one of 5 cereals and turn the dial to select your required sogginess, from 'not soggy' right up to 'soggylicious'. Finally, pour your milk and press the start button. When the arrow reaches your chosen sogginess, an alarm is sounded.
Assisted by Florian Dussopt and Seb Lee-Delisle
You can see a video playlist of 6 of the inventions here including a Robot spoon and Cereal serving head crane device.
Check out the other Dominic Wilcox breakfast inventions for Kellogg's at the top of this page.
Variations on Normal inventions book out now.